Sharing relaxation with every family in the Square Lounge Seating Hot Tub. It has a targeted foot massage in both the full-body lounge and contoured seats. This spa has an easy-to-install Plug n' Play option for all models or upgrade to 240V. Featuring premium touches for ambiance, including: adjustable stainless steel 2-tone jets, comfort pillows, adjustable water fountain with LED lighting, an LED-lit footwell, and an exterior LED corner light. There is quality construction for efficiency and durability, featuring patented Syncrylic® material and easy-to-use digital control system, as well as efficient, supporting full foam insulation and a strong, unibody construction. This hot tub has easy maintenance for maximum enjoyment, with a super seal interlocking weather shield cover, patented, simple filtration, and a solid hot tub surface and wear-resistant cabinetry are easy to clean and maintain. The Suite Package includes matching steps with storage, handrail and cover lifter, which is available at time of unit purchase only.
Dimensions: 78" x 78" x 36"
Want to learn more about this hot tub?
Berkeley™ Hot Tub Specifications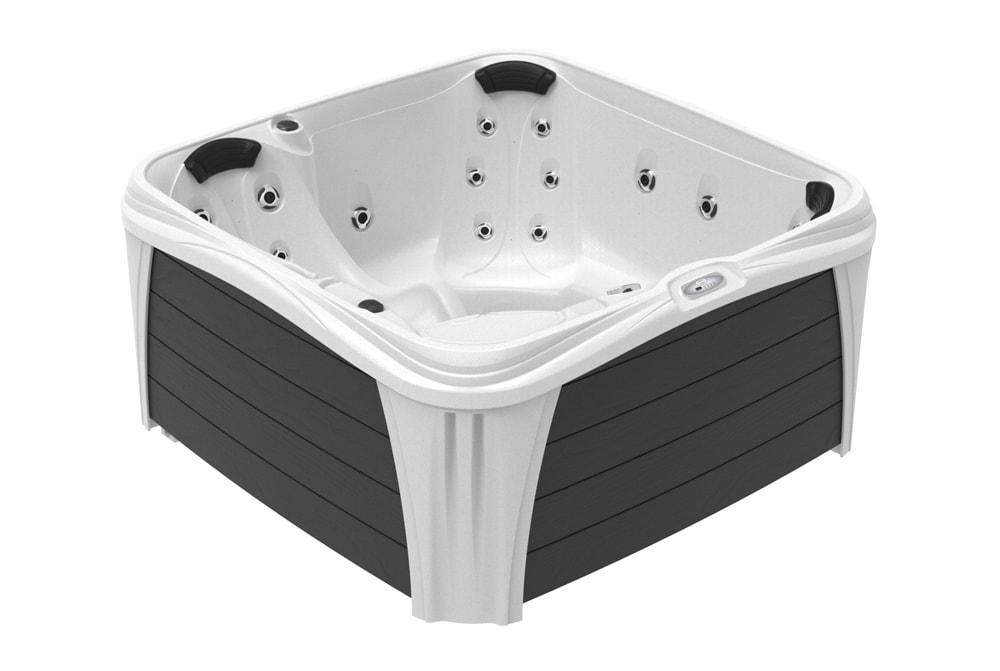 Dimensions: 78" x 78" x 36"
Primary Pump: 2 speed / 1 speed - 2 speed
Want to learn more about this hot tub?
GET THE BEST PRICING TODAY
Make your hot tub dreams a reality. Simply complete the form below and we will be in touch with you shortly with cost information.